1978 TYCO Command Control 3 Car Challenge with NITEGLOW racetrack set

Overall excellent shape and virtually complete and unused since it was stored in its original box which is included but in poor shape. It has all track for layout including the elevated supports. Also has most of "glow in the dark" line stickers for track and most of the little flagpoles for the curves. These were never applied and are still on the sheet and spur. Both cars and obstacle vehicle, both pistol grip controllers and the transformer plug and instructions are here. We put it all together and the obstacle car runs and race cars run but not so well on the lane changing. (Pick-ups on cars look a little worn.) As I recall it didn't really work that well in '78 but it is none-the-less a neat toy of the period and in very nice complete shape.

Bid Price: $25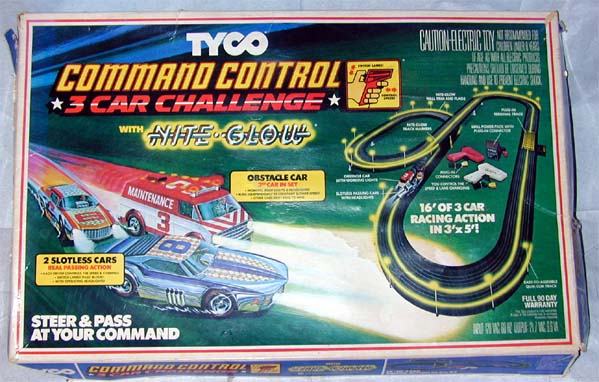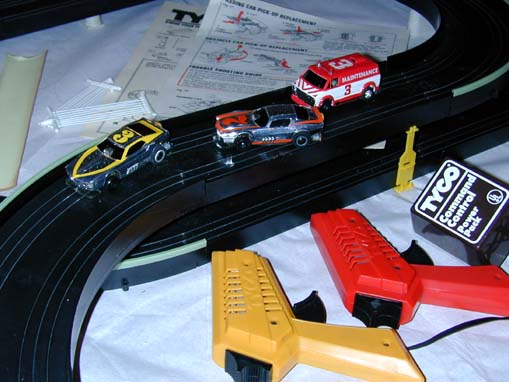 We add new stuff every week so don't forget to book mark this page!!!