WWII Army Air Force (AAF) Casualty Blanket

Huge electric blanket with cloth covered wire and plug. Olive drab slick fabric on the outside and black rubber on the inside. Used in bombers during WWII and later to keep wounded aircrew from going into shock and dying before the could land and recieve medical attention. AAF marked, has tag (as pictured) and appears in excellent shape. Looks like it might work but might not be common household 115 volt current. Good item for the aviation history buff, museum or airshow reenactor groups. Rarely offered item in any condition.

This is currently on auction at ebay. Check it out!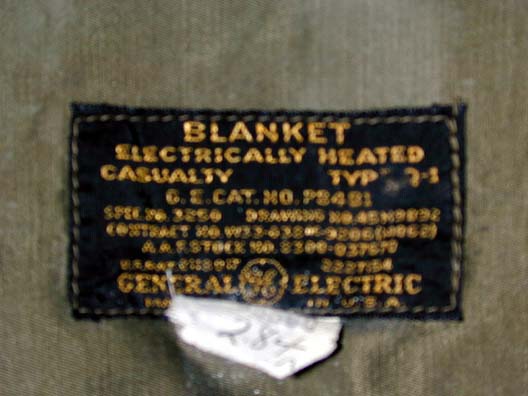 We add new stuff every week so don't forget to book mark this page!!!